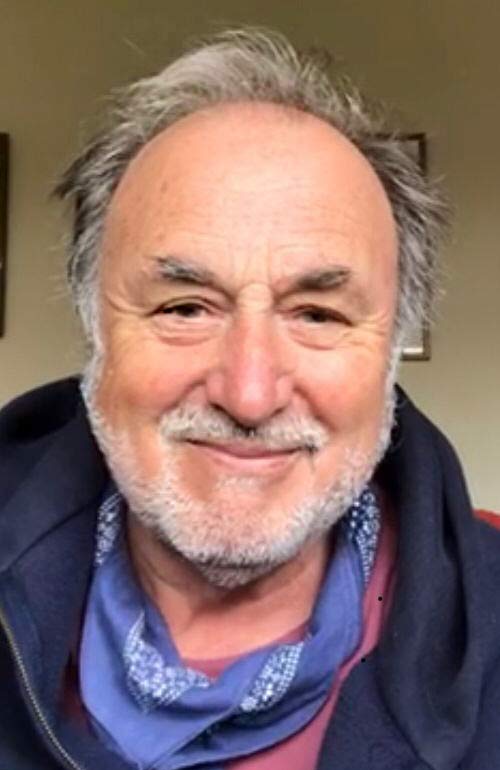 …by far the best sounding Live Album I have been fortmate to be a part of!

Miller Anderson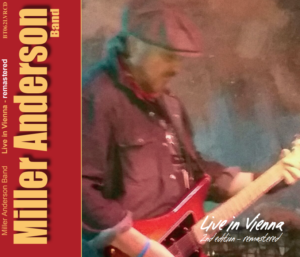 CD Miller Anderson Band:
"Live in Vienna – remastered"
15,- €
| Shipping | Bank transfer & shipping | Paypal & shipping |
| --- | --- | --- |
| EU | + 6,- € | + 7,50 € |
| Swiss & UK | + 9,- € | + 11,- € |
| World | + 11,- € | + 13,50 € |
Invoice available on request
OUT NOW in a special 2nd edition:
"Live in Vienna – remastered"
plus Bonus track
total time now 70 minutes
(broadcasted by Austrian Radio ORF 2017)

Track list
1 Through the Mill
2 Overdog
3 When a blind man cries
4 City Blues
5 Route 66
6 Across the borderline
7 Where is Your heart
8 Born to die
9 I´m a man
10 Wild mountain Thyme
(feat. Klaus Marquardt on violine, recorded in Stuttgart)
DHL-Preise für CD-Versand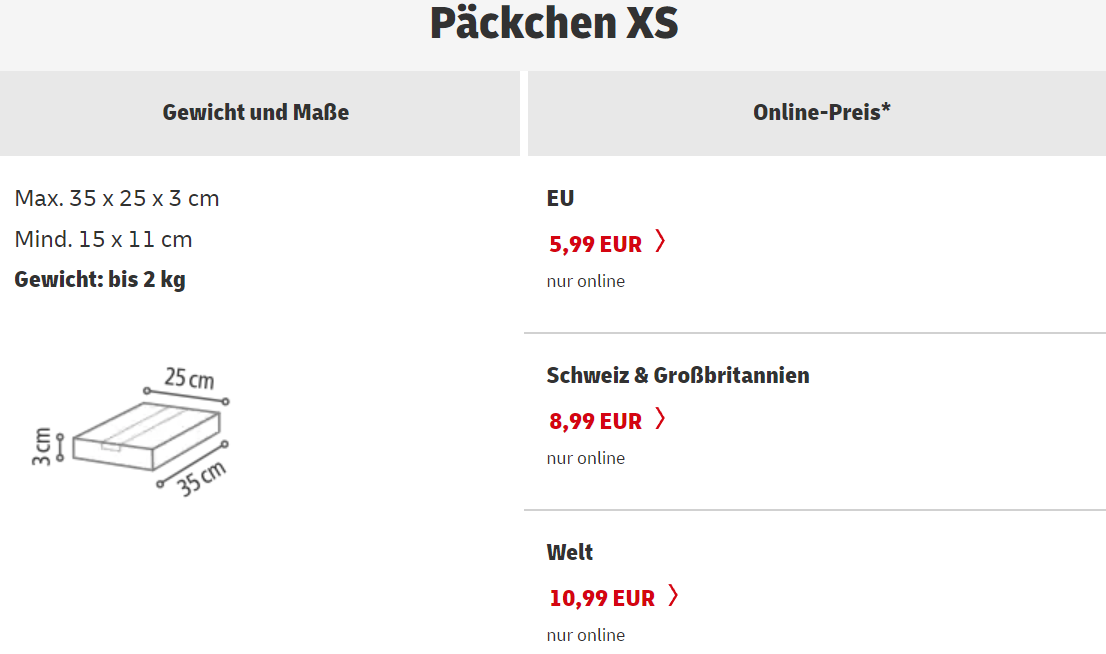 DHL prices for CD shipping
Still available on CD and Vinyl:
Live at Burg Herzberg Festival 2018
Miller Anderson Band & Friends celebrating
The Keef Hartley Band´s 1969 Woodstock-Concert
2. Auflage: Sonderedition als Digi Pack inkl. eines 2. Bonustitels: "High Tide, High Water"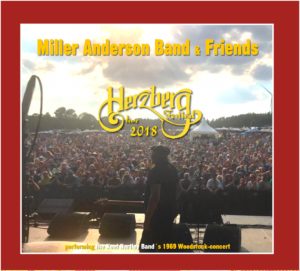 Miller Anderson Band & Friends
"Live at Herzberg Festival" CD/LP
Brücken Ton – 2019
Recorded live at Burg Herzberg Festival
by WDR "Rockpalast" in 2018
Miller Anderson – git/voc/harp
Frank Tischer – key/voc
Klaus Marquard – violine
Tommy Fischer – drums
Janni Schmidt – bass
Niko Seibold – sax
Stephan Udri – trumpet
CD Miller Anderson Band: "Live at Herzberg Festival"
15,- €
| Shipping | Bank transfer & shipping | Paypal & shipping |
| --- | --- | --- |
| EU | + 6,- € | + 7,50 € |
| Swiss & UK | + 9,- € | + 11,- € |
| World | + 11,- € | + 13,50 € |
Invoice available on request
LP Miller Anderson Band: "Live at Herzberg Festival"
20,- €
| Shipping | Bank transfer & shipping | Paypal & shipping |
| --- | --- | --- |
| EU | + 8,- € | + 9,50 € |
| Swiss & UK | + 10,- € | + 12,- € |
| World | + 13,- € | + 15,- € |
Invoice available on request
To order "Live at Herzberg" please send an email to: tischer(ätt)frank-tischer.de
LPs werden in speziellen LP-Versandtaschen verschickt. Das ist zwar etwas teurer, aber sicherer.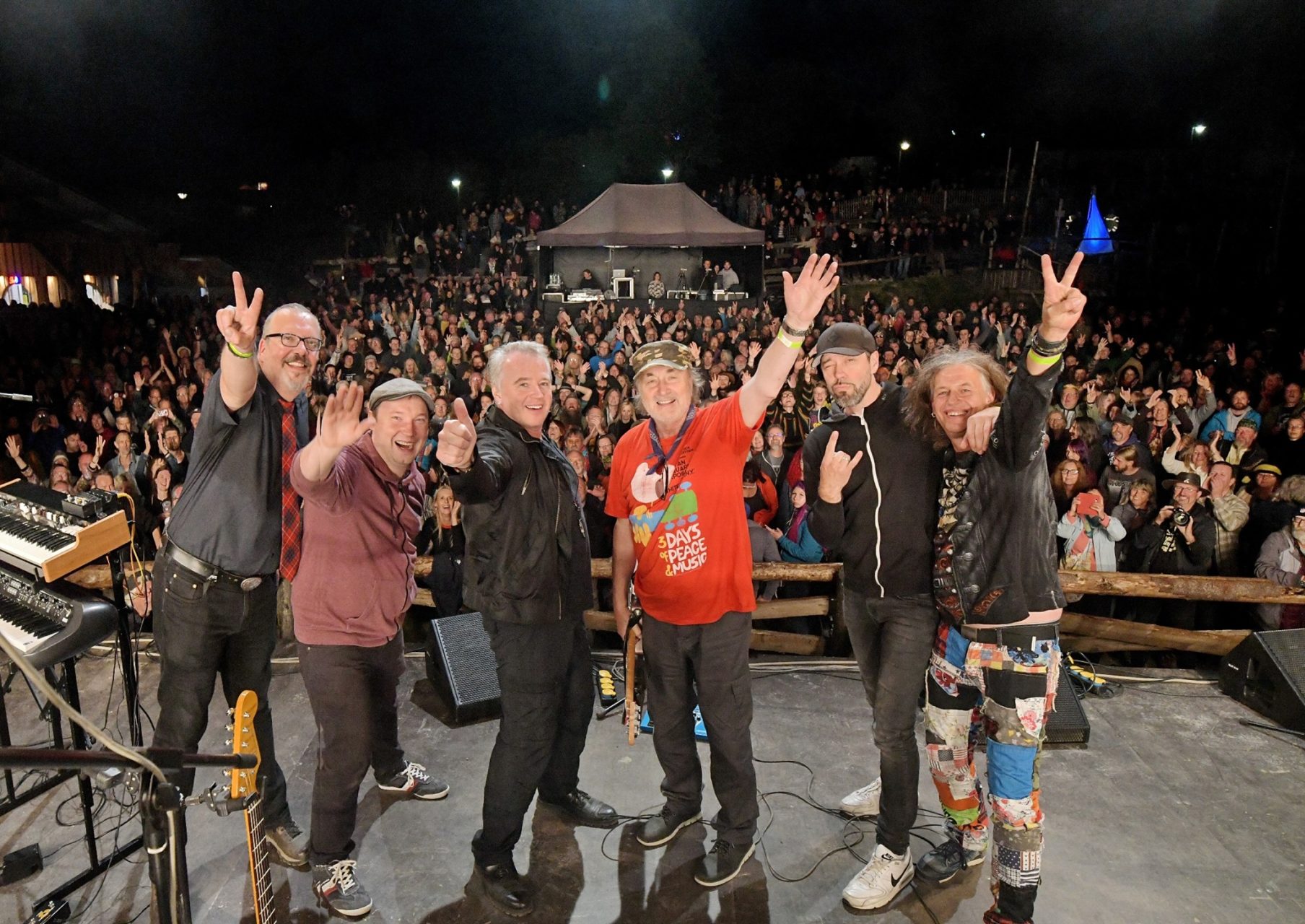 Miller Anderson Band
Miller Anderson, geboren 1945 in Houston / Schottland, ist ein britischer Blues- und Rockmusiker. Er wurde bekannt als Gitarrist und Sänger u. a. bei Keef Hartley und Savoy Brown.
Miller Anderson ist der Gitarrist, der schon seit den 60ern mit allen Top Bands spielte. Er kam 1965 von Schottland nach London und spielte mit Freddy "Fingers" Lee und dem späteren "Mott the Hoople" Frontman Ian Hunter zusammen in einer Band.
1968 wurde er Mitglied der "Keef Hartley Band", mit dem er 5 Alben als Hauptsongwriter, Gitarrist and Leadsänger aufnahm.
Die Band trat auch 1969 bei dem legendären Woodstock-Festival auf, doch leider verweigerte das damalige Management die Filmaufnahmen. Miller war ebenso Mitglied bei Savoy Brown, Chicken Shack und Mountain.
Er tourte als Gastmusiker mit Deep Purple und ist auf deren Live CD/DCD zu sehen, die 1999 in der Royal Albert Hall mitgeschnitten wurde, ebenso arbeitete er mit Jon Lord im Studio und auf der Bühne.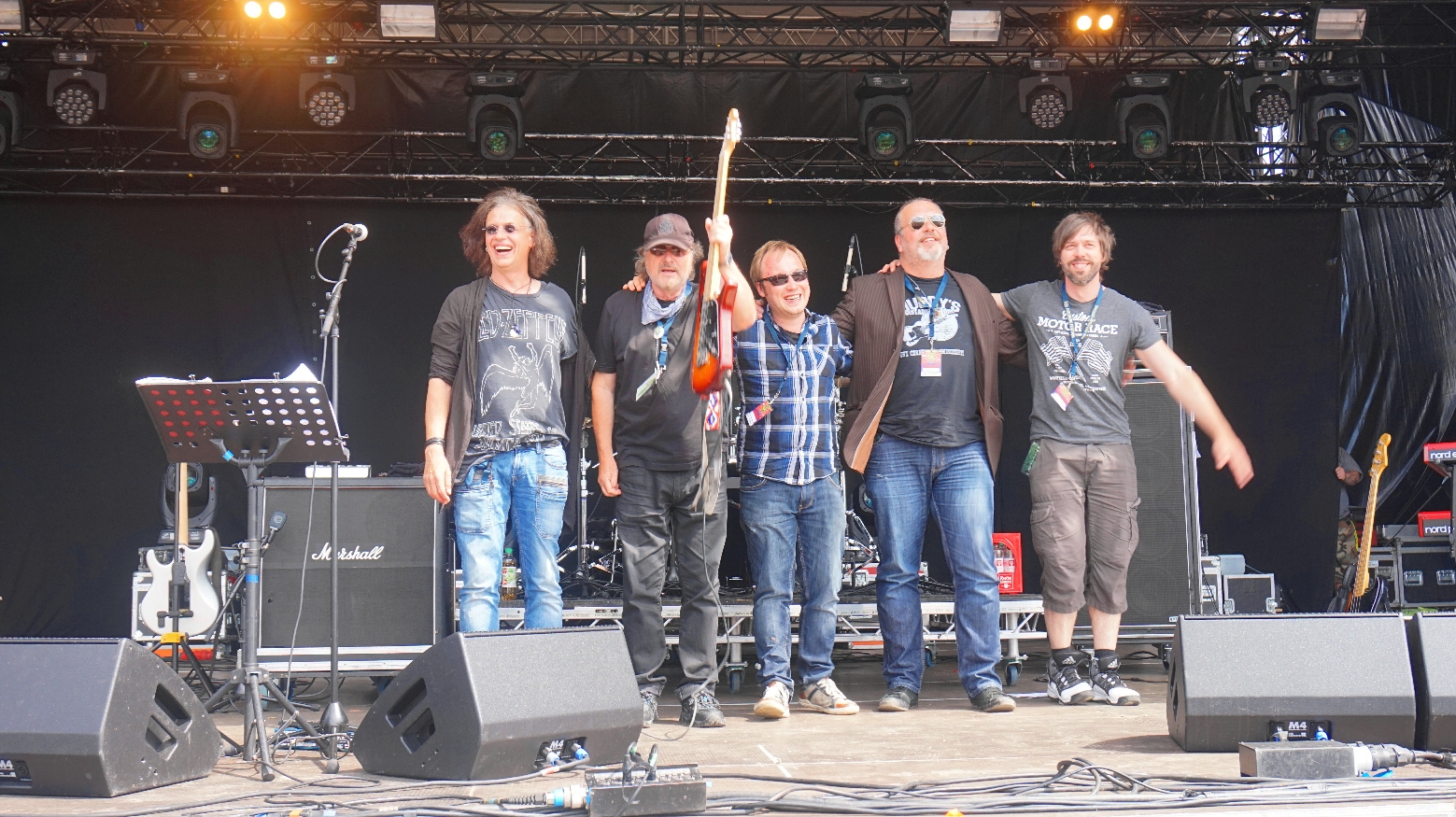 Spencer Davis Group
Die letzen 15 Jahre war Miller Mitglied der Spencer Davis Group. 2008 hat die Miller Anderson Band mit Frontmann Chris Farlowe dessen neues Album "Hotel Eingang" eingespielt. Eine neue live Doppel CD "From Lizard Rock" kam im September 2009 heraus.
Gitarrist, Sänger, Songwriter von: * The Royal Crests * Keef Hartley Band * Hemlock * Savoy Brown * Blood Sweat & Tears * T-Rex * Donovan * Chicken Shack * Mountain * Jon Lord & the Gemini Band * The Spencer Davis Group * Deep Purple * Roger Chapman & the Shortlist * The Spencer Davis Group
Miller Anderson has played on some of the greatest stages in the world with some of the biggest acts. He was at Woodstock as the Singer/guitarist with The Keef Hartley Band, playing just before Santana. Sadly, due to a bad managerial decision, the Hartley Band's performance was not filmed.
He made five albums with Hartley before leaving to release his first solo project 'Bright City' followed by 'Hemlock' which also became the name of his new band. A few years later Miller joined forces with Kim Simmonds and Stan Webb as Savoy Brown releasing one album 'The Boogie Brothers'. It was this line up that toured all over the United States with Deep Purple and selling out Madison Square Gardens.
Over the next few years he played with Mountain, The Dukes, T Rex, The Donovan Band and was a member of The Spencer Davis Group for over fifteen years. In 2003 Kris Gray tempted him back into the studio to record his first solo album in thirty years, 'Bluesheart' that featured a guest appearance of Jon Lord (Deep Purple) on a couple of tracks.
Work with Chris Farlowe
Then in 2008 after Miller and Kris worked together on a Chris Farlowe album with keyboard player Frank Tischer, the Miller Anderson Band was born and they recorded a new album 'Chameleon' with Paul Burgess on drums. After working solidly on the road for the next two years, with drummer Klaus Schenk, the band recorded a live double CD, 'From Lizard Rock' which featured a number of classics from the Hartley Band catalogue, 'Just To Cry', 'Sinnin' For You' and 'Think it Over' that can also be heard on this Rockpalast performance.
The Rockpalast performance, with new drummer Tommy Fischer, was the culmination of everything Miller has been working towards. The Band enjoyed every moment of the show from the opening bars of 'City Blues' through to the last chords of the biographical rock n' roll piece that is 'Houston'. Bonus tracks included here are also long time stage favourites, another Hartley track from the 'Half-breed' album 'Leavin' Trunk', from 'Bluesheart', 'Little Man Dancing' featuring the shuffling feet of Kris Gray and Miller's take on the blues classic 'Spoonful'.
Thierry Miguet filmed all three tracks during the band's tours of 2009 and 2010. This Rockpalast performance is representative of The Miller Anderson Band and the many faces and sounds of the man himself.
Kris Gray, 2011 Guitarris, singer and songwriter of: * The Royal Crests * Keef Hartley Band * Hemlock * Savoy Brown * Blood Sweat & Tears * T-Rex * Donovan * Chicken Shack * Mountain * Jon Lord & the Gemini Band * The Spencer Davis Group * Deep Purple * Roger Chapman & the Shortlist * The Spencer Davis Group